Holiday Cookie Exchange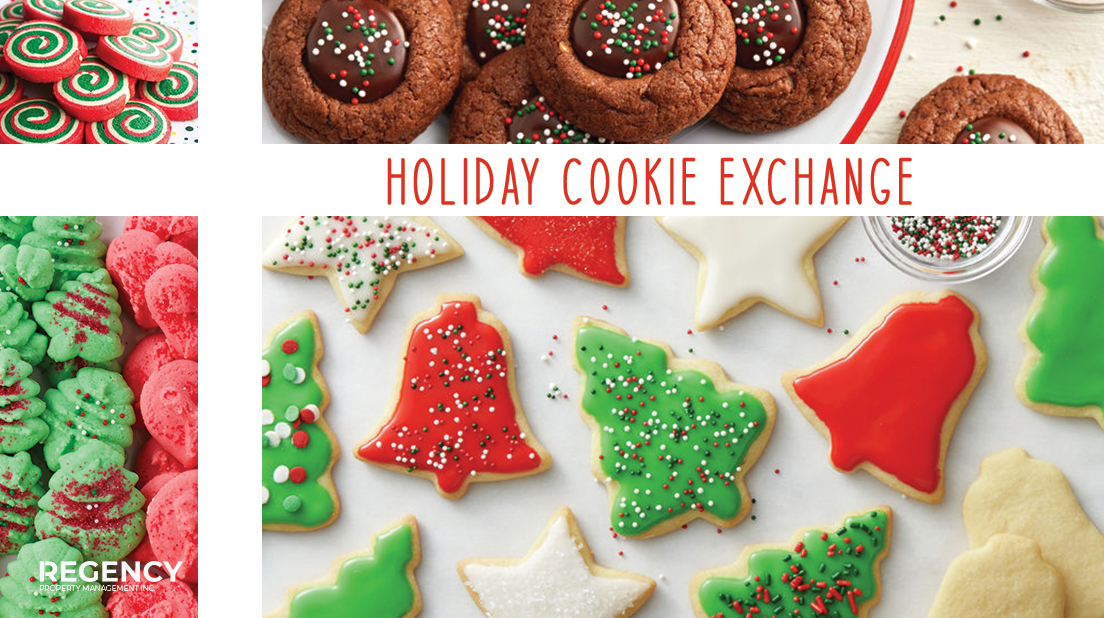 LET'S MAKE THE HOLIDAY'S A LITTLE BIT SWEETER
---
Want to enjoy Christmas cookies without doing all the baking yourself? Well, you're in luck!
How it works:
Contact your property manager to sign-up before December 8, 2021.
Decide what kind of cookies you want to make, and have them ready by December 14, 2021.
Package your cookies in bags of 6 (this can be as simple as putting them in sandwich bags or on paper plates).
On December 14, 2021, meet in the Community Room (Lincoln Street) Clubhouse (Prairie Crest) at 7:00m.
Begin trading cookies with your neighbors; you give them 6 of your cookies and they will give you 6 of theirs!
Enjoy all the different tastes and flavors!
Tips:
Not sure how many cookies to make? After December 8, 2021,  your property manager will know how many people signed up and will send out a message to the participants!
Not sure when to make the cookies? It often depends on the type of cookie you are making. If you are working with dough, you can prep and store it in an airtight container in the refrigerator for 3 to 5 days before baking. Other cookies can be baked and stored in the freezer for up to 6
months! Some cookies will only be fresh for up to 5 days. It is often best to do some research on the type of cookie you are going to bake.
Thank you!