Halloween Decorating Contest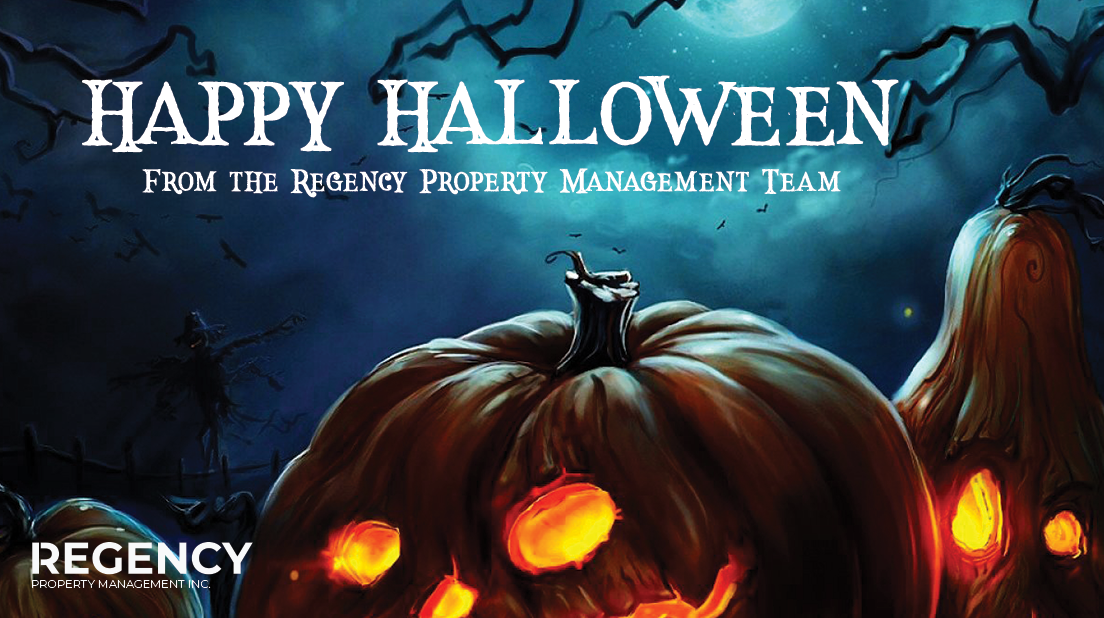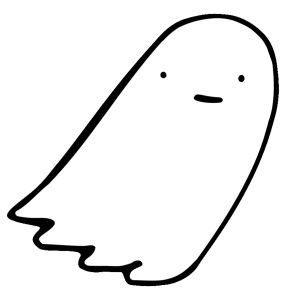 LET'S SEE YOUR SPOOK-TACULAR DECORATIONS!
---
Join us this October by participating in our Halloween Apartment Door Decorating Contest! All doors will be judged at 10:00am on Friday, October 29th! Doors will be judged in five categories; visual impact, completeness, originality, holiday spirit and theme. You can earn up to 5 points (one point given for each category), as well as chances for bonus points!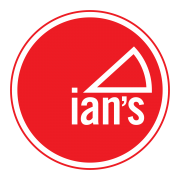 BONUS POINTS
2 points – share a photo on Facebook and tag Regency Property Management
2 points – write one review on any review/social media platform
1 point- like your properties individual Facebook Page
Prizes will be given to the top 3 highest scoring doors between all 4 Regency Property Management Properties. Everyone participating in the event will receive a small Halloween treat bag.
PRIZES
1st place – $25 Gift Card for Ian's Pizza
2nd place- $15 Gift Card
3rd place – $5 Gift Card
All participants will receive a Halloween treat bag!
RULES
In order to be judged and awarded one of our prizes, all participants MUST follow these rules.
1- Decorations must be temporary additions. Decorations must not block the hallway or other apartments in any way.
2- Permanent changes, including but not limited to holes in the door, painting walls and other surfaces, or using glue is not permitted.
3- Be creative but careful. Don't cause fire hazards. Any doors found to be a fire hazard will be disqualified. Smoke machines NOT permitted.
4- Please keep doors appropriate. If you are questioning it, please talk to your property manager first.
5- HAVE FUN! Show your personality and let your creative minds create the best Halloween-themed door around!
CHECK OUT THESE DECORATED DOORS!
---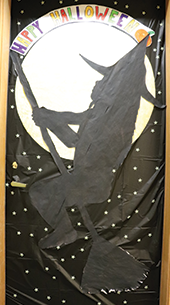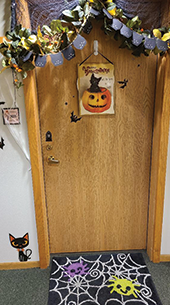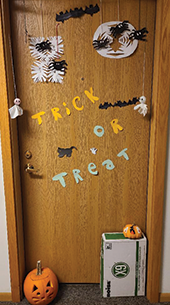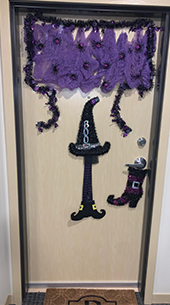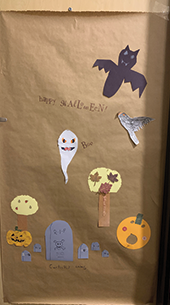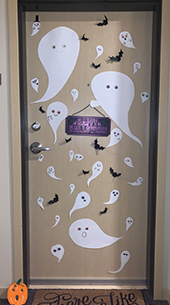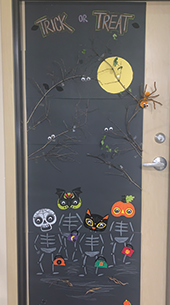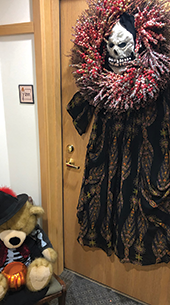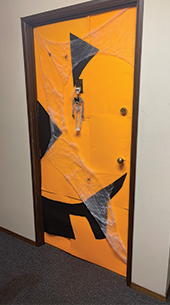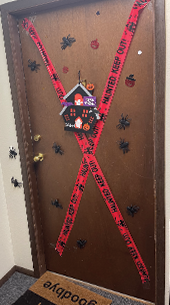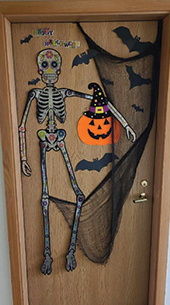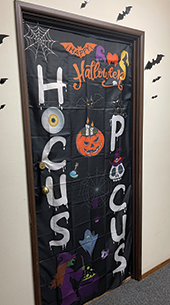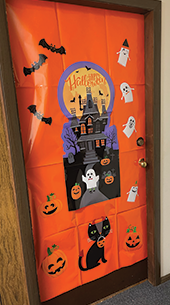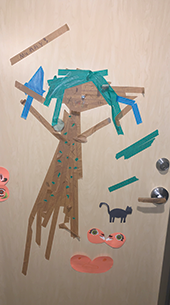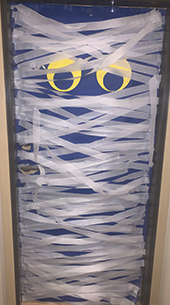 Thank you!